Powered By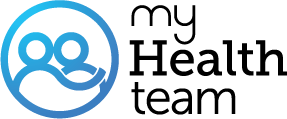 Real members of myPHteam have posted questions and answers that support our community guidelines, and should not be taken as medical advice. Looking for the latest medically reviewed content by doctors and experts?
Visit our resource section.
Registering For My HEART AND LUNG TRANSPLANT. What Are Your Opinions? I Hope It Effects Positively On My Young Age After Transplant.

Hello I just received my double lungs transplant Oct 20.2022 .. I feel amazing breathing again the recovery from surgery take time be patience with your self 🙏🏿 ✨️ and the doctors. You will have a speedy recovery... after you do physical therapy rehabilitation lots of exercises Buliding your strength while u are in the hospital ...eating lots of protein foods physical therapy exercises...you will get your endurance strength back . Just be patience with your self ✨️ 🙏🏿
God bless you Mansarna27. Do your best, not even God asks for more than that! You have a bright future. Being positive is very important and helpful for recovery!
@A myPHteam Member Yes my last set of tests are to be done by Thursday and by Gods grace no such issue has been detected till now. Yes for sure anxiety lasts in my mind as various thoughts take place in my mind but now I tend to look only towards the positive and bright side and thank the UNIVERSE. I'll surely ping you up with my latest ongoings through the chat box or I'll arrange a method for communication. Please do wish and pray for my surgery so I can enjoy like any other TEEN TURNED MAN. I am from India and specifically from the state DELHI. Thank you soo soo much for wishing me luck and positivity. ❤️🙏🏻🥺🙂😁
Marsarna
I think that you are extremely fortunate to have the opportunity to have a heart and lung transplant.❤️ To speak as to how it will effect you and your young age is something I can't address as I don't possibly know what the repercussion would be. ❤️🙏. I will say that that I hope and pray this surgery will be successful for you and your dream of having good health will come to fruition. It takes a lot of courage to go forward with this, I wish you well. My thoughts and prayers to you.🙏. I hope we will hear back from you. When is your surgery???
Your young……GO FOR IT….work at making your dreams come true 👍🏻👍🏻👍🏻
Join today!
Start meeting others who understand