Powered By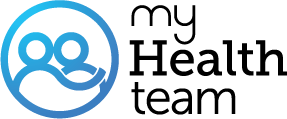 Real members of myPHteam have posted questions and answers that support our community guidelines, and should not be taken as medical advice. Looking for the latest medically reviewed content by doctors and experts?
Visit our resource section.
What Happens When We Push Ourself To Do Work ? I Get So Out Of Breath And Takes A While To Get Better. Is This Part Of PH ?

I do take plenty of breaks but it doesnt take long for me to be right where I was. I cannot hardly stand the house to get bad. No one to help.
I have the same problems...have pulmonary lung fibrosis.....lungs not getting enough oxygen when you over exert yourself...take plenty of rests in between what you are trying to do....
I have found out the hard way, more then once that if I push myself I get really sick and need days to re-gain my health again. I feel a lot better staying within my limitations (with walking, exercises, working on stuff, chores, with the kids etc)
When u push to hard to get some kind of work done, your hurting your lungs. Causing more damage. It's called exacerbation. Not good. Please don't do that to yourself. Whatever it is, it's not worth your life. When u are short of breath - STOP. Sit down and get control of your breathing. Go slowly or not at all. Sometimes ur having a good day and we push it past our limit. NOT GOOD!
Vacuuming or mopping makes me terribly sob and very tired. I break out in a sweat, especially my head. I vacuumed yesterday and was wiped out rest of day. Going grocery shopping does the same thing. But, I've learned to only do one thing like that in a day.
Join today!
Start meeting others who understand